One of the joys of running is the opportunity to meet and run with some amazing people. And that opportunity gets even more special when a co-runner has the perspective and wisdom of someone like Dr. Stan Beecham. Stan is a trained psychologist who works with elite athletes and business leaders helping them do their best.
What started out as business interactions with Stan has evolved into treasured friendship. And our common interest in running just makes our friendship that much more special.
On the sidelines of one of the business events in Atlanta, I had the pleasure and privilege to run with Stan on and around the famous Peachtree Street and discuss a range of topics. First a bit about the Peachtree Street — it's made famous by the namesake annual running event Peachtree Road Race that has grown to 60000 runners in recent years. All the spots sell out in a matter of days and the event attracts elite runners from all over the world. This street is also famous as a location for the classic novel Gone With the Wind and the namesake movie based on it.
As we ran, Stan, who is an Atlanta resident, shared bits of history about the street and the surrounding area, about the annual race run there, and loads of wisdom. As a psychologist and generally someone who closely observes human behaviour he has developed a deep perspective on human behaviour and in particular how these behaviours may hinder or may enhance one's life — professionally as well as personally.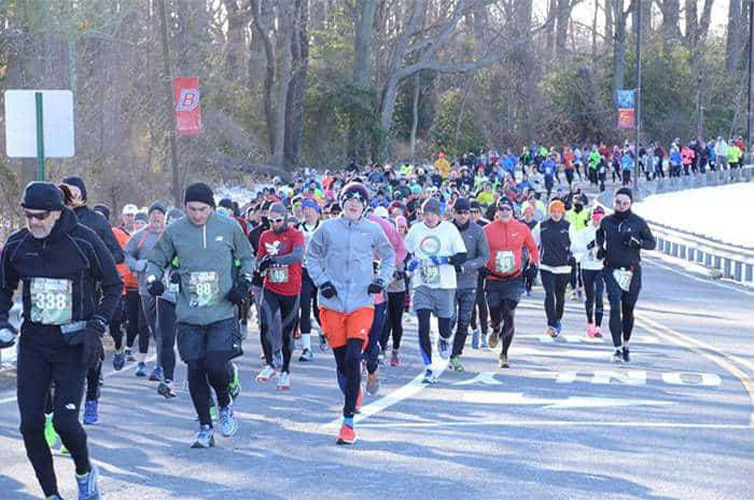 On our Peachtree street run he spoke passionately about the notion on how who we really are and who we want to be — better runner or better leader — are two different things and it is fundamental to tell the truth to ourselves about who we really are.
He explained how developing a capacity and commitment to be honest with oneself is critical to improve and evolve as a human being or as a leader. If you think about it, in running too, in order to achieve or surpass our performance goals, we must be honest with ourselves — honesty in following our training plans if we are after a specific goal — speed or distance — of a given race. Or being honest about our dietary, cross-training, and rest habits if we seem to get stuck on a particular performance plateau. Without that honesty, we cannot clearly diagnose the issue and do something concrete to address that issue. Similarly in our leadership roles, we must be honest with our strengths as well as weaknesses. Then learn to accentuate our strengths. And related to our weaknesses, be open to receiving help and developmental opportunities from our colleagues. Long after we wound up that run, I kept thinking about Stan's lesson on having the capacity and commitment, to be honest with oneself is crucial to bettering oneself.
I hope you too find it a worthy lesson – as a person, as a leader, and of course as a runner.
Happy running and happy living!